services
Surf Lessons and Programs
Surf lessons designed so you can ride a wave in the shortest possible time, with all the safety, confidence and support of our certified TRON X instructors.
Foil Lessons and Programs
A relatively new sport, in which we have evolved quite well and fast. Learn and enjoy this TRON X experience with high quality Slingshot equipment and with our PROS as instructors.
Kitesurf Lessons and Programs
A team of certified TRON X professionals will make you go from zero to hero in a few lessons. Our complete program will make you sail with the wind with all possible safety.
Wake lessons and Programs
Wakeboarding is our specialty, don't miss out on this incredible experience that our certified TRON X instructors will make you live.
Surf Experiencies
Excursions and trips completely personalized for those experienced and also for the brave beginners who want to know the best surf spots in Riviera Nayarit.
TRON X Camp
Every summer the children experience the whole TRON X experience in a 5 week camp. A comprehensive program of sports, educational and healthy food activities supported by Amaranta, a store of 100% natural nutritional foods.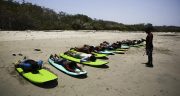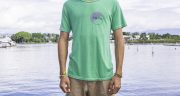 To assist you in a more personalized way, you can leave us your information and we will communicate personally with you. It can be by telephone or by email.